Announcing our 2024 POETRY & SHORT STORY contests!
Fiction judge: Allison Wyss, Splendid Anatomies, finalist for the Shirley Jackson Award
Allison Wyss is the author of the short story collection, Splendid Anatomies (Veliz Books), which was a finalist for the 2022 Shirley Jackson Awards. Her stories and essays have appeared in Alaska Quarterly Review, Cincinnati Review, Water~Stone Review, Literary Hub, and many other places. Some of her ideas about the craft of fiction can be found in Reading Like a Writer, a monthly column she writes for the Loft Literary Center, where she also teaches classes.
Poetry judge: Douglas Manuel, Trouble Funk and Testify
Douglas Manuel was born in Anderson, Indiana and now resides in Whittier, California. He received a BA in Creative Writing from Arizona State University, an MFA in poetry from Butler University, and a PhD in English Literature and Creative Writing from the University of Southern California. He is the author of two collections of poetry, Testify (2017) and Trouble Funk (2023). His poems and essays can be found in numerous literary journals, magazines, and websites, most recently Zyzzyva, Pleiades, and the New Orleans Review. He has traveled to Egypt and Eritrea with The University of Iowa's International Writing Program to teach poetry. A recipient of the Dana Gioia Poetry Award and a fellowship from the Borchard Foundation Center on Literary Arts, he is an assistant professor of English at Whittier College and teaches at Spalding University's low-res MFA program.
Contest Guidelines (submissions open ~Sept 10):
Fiction: one story or linked short-shorts (7000 words max)
Poetry: 1-5 poems, ten pages max
Winners receive: $250 each and publication in Prism Review
Contest deadline: midnight, November 30. All entries are considered for publication; all entrants receive the issue featuring the winning works.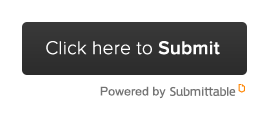 Prior Winners
2023
Fiction: Treena Thibodeau, "Good Bodies"
Judge Kiik Araki-Kawaguchi: " I am so impressed by "Good Bodies," and the way it throws a dozen exciting questions into the air, juggles them, and then stacks the responses elegantly in just a few thousand words. Will Oona's affair be discovered? Will Mick's anxiety spill out onto the alley? Will Kaia leave Ben? Will Oona ever bowl again? Will The Pinnacles take home the title? Even if some questions feel more central than others to the reader, each character is grappling with their own insecurities and disasters. Every character also has a unique superpower (whether it be will or humor or forgiveness) that allows them to pierce through the everyday shrapnel thrown their way. It's a dark and humorous and beautiful world contained in these pages." 
Poetry: Kevin Griffin, "Shift"
Judge Leah Huizar: "In "Shift" the confluence of jazz and poetry make a music that feels its way through the terrors and pains of racial injustice, past and present. Readers are invited to listen and remember. Listen to how John Coltrane's "Alabama" unwinds in memorial for the 16th Street Baptist Church bombing. Listen to the ways that the language of poetry, too, can ring in readers minds at those "conjunctions pregnant with a bomb" and send its hearers into new territories of reckoning. This is a poem which invites reading aloud to experience all its lyric intensity and offerings."
2022
Fiction: Julian Ramirez, "Miracle Hunting"
Judge Carribean Fragoza: ""Miracle Hunting" is a deft accomplishment in uncovering fresh perspectives of the world and tapping into sources of wonder in the mundane. Every sentence carefully carves new dimensions into the world as it is revealed through the observant eyes of a young boy surrounded by the minor and not-so-minor mysteries of his grandmother's circle of friends. Amidst the seeming endlessness, even in boredom of the everyday -telenovelas, naps, and warm soda – the story meditates on the nature of miracles and invites readers to consider their existence in the most ordinary places. The boy also becomes a seeker of new miracles with which to replenish the wonder that gives new life to the circle of elderly women, his family and his own sense of agency. "Miracle Hunting" invites readers to reconsider the wondrous in the commonplace."
Poetry: Kay Lin, "Myopia"
Judge Felicia Zamora: "The intersections of being, of lineage, of familial and cultural pressures, of queerness, and of carving one's own path, all converge in "Myopia." History impacts the present as the poem moves from an epigraph with the lines of a traditional Chinese wedding ceremony from 420-589 AD into the rumination on expectations and worth of women in arranged marriages. The voice notes, "thirty million leftover men in china" and recalls, "if you were pickier, your mother warned, she would/ sell you off to them, ten thousand renminbi per/ kilogram." Considerations of socioeconomic class as well as humor and defiance weave throughout this poem. The voice's journey is riddled with ache and fraught with obstacles to embrace one's identities—from familial threats of being "sold" into marriage, to performance of heteronormative dating that culls at the voice, to meeting the she-character who holds "a whole new universe in her eyes" and the fluttering of pulses, to the dissolving of such dreams of marriage for the voice and the she-character. This poem ripples with the difficulties that many BIPOC and queer individuals face today: the desire to be embraced, fully, in the external and internal worlds."
2021
Fiction: David Borofka, "Retirement Dogs"
Judge Vanessa Hua: "This is a poignant and wry story about a woman who flees her marriage and comes back home to take care her ailing mother. Clear eyed, intimate, and unforgettable."
Poetry: Maria Zoccola, "letters from ophelia"
Judge Lynne Thompson: "This poem is assured in its momentum as well as in the music of that momentum. Where it is recognizable, it is comforting; where it is surprising, it blew the top of my head off. In the best way, I never took a breath while reading it aloud (repeatedly), and in the end, I was left gratefully gasping for air."
2020
Poetry: ANNA SANDY-ELROD, "ONLY TWO"
Judge Michelle Brittan Rosado: "In "Only Two," the speaker transforms the difficulty of communicating into a charmingly awkward dance of pairs. These (mis)matchings include the Spanish and Portuguese spoken respectively by the customer and shopkeeper; the unnamed city's buildings appearing "blue against blue, pink against cream"; and the imagined "two small cups on a plate" as metaphor for the speaker and their lover. This poet reminds us of the inadequacy of language to capture the true experience, even as it assures us that we can be both "failed and triumphant." "
Fiction:  ALAN SINCIC, "PORTER MUST BE STOPPED"
Judge Aurelie Sheehan: ""Porter Must Be Stopped" could not be stopped. The language tumbles and collides and crests and takes a breath and rolls in again, and somehow all the world is poised and spinning on the fingertip of a storyteller for our pleasure. The story relies on and is in service to beauty—it conjures beauty out of thin air."
2019
Fiction: "Avian Duties," by Courtney McDermott
"Avian Duties" is at once a fantastic glimpse into the slippery strangeness of desire and a deeply intimate exploration of what it means to create something new. I couldn't stop reading."
– judge Emily Geminder, author of Dead Girls and Other Stories
Poetry: "Situation Normal," by Lisa Maria Martin
"Situation Normal" reminds us to question the decisions we make, to carefully consider what it means to live in this "American" moment. The poem's borrowed language, observations, and continual defining of appropriate behavior are grounded by the lyric "I." However, the poem does not shy away from con fronting "we" and "you," the readers who will ultimately participate in the actualness of the world the poem describes."
– judge Genevieve Kaplan, author of In the ice house
Author bio: Lisa Maria Martin is a Latina poet whose work has appeared in Pleiades, Indiana Review, Crab Orchard Review, and others. Raised in Virginia, she earned an MFA at Cornell, and currently lives in Boston with her partner and dogs. She tweets about poetry and politics at @redsesame.
2018
Judged by Siel Ju (fiction) and Jared Stanley (poetry)
Fiction: "Flight," by David Borofka
Poetry: "Promise to Recede," by Jessica Morey-Collins
2017
Judged by Sean Bernard (fiction) and Stephanie Ellis Schlaifer (poetry)
Fiction: "Lake Junaluska" by Matthew Everett
Poetry: "Mt. Everest is" by Jonathan Greenhause
2016
Judged by Bryan Hurt (fiction) and Victoria Chang (poetry)
Fiction: "Messiah Complex" by Michael Olin-Hitt
Poetry: "Slow Motion Landscape" by Sam Gilpin
2015
Judged by Sean Bernard (fiction) and Jen Hofer (poet and translator)
Fiction: "Sweeping Glass" by Matthew Di Paoli
Poetry: "Your Place, Now" by JLSchneider
2014
Judged by Scott Nadelson (fiction) and Nathan Hoks (poetry)
Fiction: "The Evaluation of Echoes" by Rob Schultz
Poetry: "[Flight Fable]" by Anna Soteria Morrison
2013
Judged by Sandra Ramos O'Briant (fiction) and Karen An-hwei Lee (poetry)
2012
Judged by Amy Newlove Schroeder, author of The Sleep Hotel, the 2009 winner of the Field Prize in Poetry.
Poetry: Nancy Hewitt, "Pressed"
2011
Judged by Lucy Corin (fiction) and Craig Santos Perez (poetry)
Mary Ann Davis is a PhD Candidate in the Department of English and the Program in Gender Studies at the University of Southern California, where she's been the recipient of a Moses Poetry Award and the James Prize for Best Critical Essay. Prior to USC, she earned an MFA in poetry from the University of Michigan, where she received an Avery Hopwood Award in poetry.