Announcing our 2022 POETRY & SHORT STORY contest winners!
Fiction: Julian Ramirez, "Miracle Hunting"
Judge Carribean Fragoza: ""Miracle Hunting" is a deft accomplishment in uncovering fresh perspectives of the world and tapping into sources of wonder in the mundane. Every sentence carefully carves new dimensions into the world as it is revealed through the observant eyes of a young boy surrounded by the minor and not-so-minor mysteries of his grandmother's circle of friends. Amidst the seeming endlessness, even in boredom of the everyday -telenovelas, naps, and warm soda – the story meditates on the nature of miracles and invites readers to consider their existence in the most ordinary places. The boy also becomes a seeker of new miracles with which to replenish the wonder that gives new life to the circle of elderly women, his family and his own sense of agency. "Miracle Hunting" invites readers to reconsider the wondrous in the commonplace."
Poetry: Kay Lin, "Myopia"
Judge Felicia Zamora: "The intersections of being, of lineage, of familial and cultural pressures, of queerness, and of carving one's own path, all converge in "Myopia." History impacts the present as the poem moves from an epigraph with the lines of a traditional Chinese wedding ceremony from 420-589 AD into the rumination on expectations and worth of women in arranged marriages. The voice notes, "thirty million leftover men in china" and recalls, "if you were pickier, your mother warned, she would/ sell you off to them, ten thousand renminbi per/ kilogram." Considerations of socioeconomic class as well as humor and defiance weave throughout this poem. The voice's journey is riddled with ache and fraught with obstacles to embrace one's identities—from familial threats of being "sold" into marriage, to performance of heteronormative dating that culls at the voice, to meeting the she-character who holds "a whole new universe in her eyes" and the fluttering of pulses, to the dissolving of such dreams of marriage for the voice and the she-character. This poem ripples with the difficulties that many BIPOC and queer individuals face today: the desire to be embraced, fully, in the external and internal worlds."
Annual Guidelines (submissions open ~Sept 10):
Fiction: one story or linked short-shorts (7000 words max)
Poetry: 1-5 poems, ten pages max
Winners receive: $250 each and publication in Prism Review
Contest deadline: midnight, November 30. All entries are considered for publication; all entrants receive the issue featuring the winning works.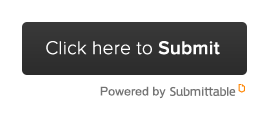 Prior Winners
2021
Fiction: David Borofka, "Retirement Dogs"
Judge Vanessa Hua: "This is a poignant and wry story about a woman who flees her marriage and comes back home to take care her ailing mother. Clear eyed, intimate, and unforgettable."
Poetry: Maria Zoccola, "letters from ophelia"
Judge Lynne Thompson: "This poem is assured in its momentum as well as in the music of that momentum. Where it is recognizable, it is comforting; where it is surprising, it blew the top of my head off. In the best way, I never took a breath while reading it aloud (repeatedly), and in the end, I was left gratefully gasping for air."
2020
Poetry: ANNA SANDY-ELROD, "ONLY TWO"
Judge Michelle Brittan Rosado: "In "Only Two," the speaker transforms the difficulty of communicating into a charmingly awkward dance of pairs. These (mis)matchings include the Spanish and Portuguese spoken respectively by the customer and shopkeeper; the unnamed city's buildings appearing "blue against blue, pink against cream"; and the imagined "two small cups on a plate" as metaphor for the speaker and their lover. This poet reminds us of the inadequacy of language to capture the true experience, even as it assures us that we can be both "failed and triumphant." "
Fiction:  ALAN SINCIC, "PORTER MUST BE STOPPED"
Judge Aurelie Sheehan: ""Porter Must Be Stopped" could not be stopped. The language tumbles and collides and crests and takes a breath and rolls in again, and somehow all the world is poised and spinning on the fingertip of a storyteller for our pleasure. The story relies on and is in service to beauty—it conjures beauty out of thin air."
2019
Fiction: "Avian Duties," by Courtney McDermott
"Avian Duties" is at once a fantastic glimpse into the slippery strangeness of desire and a deeply intimate exploration of what it means to create something new. I couldn't stop reading."
– judge Emily Geminder, author of Dead Girls and Other Stories
Author bio: Courtney McDermott is a graduate of Mount Holyoke College and the MFA program at the University of Notre Dame. Her collection of short stories, How They Spend Their Sundays was nominated for both the PEN/Hemingway Award and The Story Prize. She teaches in the online Master's in English program at Southern New Hampshire University.
Poetry: "Situation Normal," by Lisa Maria Martin
"Situation Normal" reminds us to question the decisions we make, to carefully consider what it means to live in this "American" moment. The poem's borrowed language, observations, and continual defining of appropriate behavior are grounded by the lyric "I." However, the poem does not shy away from con fronting "we" and "you," the readers who will ultimately participate in the actualness of the world the poem describes."
– judge Genevieve Kaplan, author of In the ice house
Author bio: Lisa Maria Martin is a Latina poet whose work has appeared in Pleiades, Indiana Review, Crab Orchard Review, and others. Raised in Virginia, she earned an MFA at Cornell, and currently lives in Boston with her partner and dogs. She tweets about poetry and politics at @redsesame.
2018
Fiction: "Flight," by David Borofka
Judge Siel Ju: "This story is a quirky and anxiety-provoking psychological investigation: What really kills us? Illness or the fear of illness? Love or the vicissitudes of love? Old age or the lusting after youth? "Flight" will rouse your existential dread — and leave you thoughtfully disconcerted."
Poetry: "Promise to Recede," by Jessica Morey-Collins
Judge Jared Stanley: ""Promise to Recede" starts powerfully, and gains in power through fearful twists and deveopments. The pain at the poem's center is contrasted with images of commercial goods in Whole Foods and catastrophic floods, aware the whole time of the difficulty of using disaster imagery while implicated in privilege. The poem's nomadic movements, its desire to find a home within the body, and its jarring tensions add up to a whole which revealed more each time I read it."
2017
Fiction: "Lake Junaluska" by Matthew Everett
Matthew Everett is a veterinary student and Kentucky native whose work has appeared in Slate magazine, Fringe, and The Toasted Cheese Literary Journal. His current projects include Bone Window, a novella about veterinary school and life in the American South.
"Lake Junaluska" seems, at first glance, like a familiar summer camp story. But slowly, the author weaves in deeper and more complex issues – of socioeconomics, the struggle of coming of age, and bereavement – until its final, deeply affecting ending. – Judge SEAN BERNARD.
Poetry: "Mt. Everest is" by Jonathan Greenhause
Jonathan Greenhause has won awards from Kind of a Hurricane Press, Prism Review, and Willow Review, and was a finalist in 2016 for the Green Mountains Review Book Prize, Soundings East's Claire Keyes Award in Poetry, the Iowa Review Poetry Award, the Aesthetica Creative Writing Award, Oberon Poetry Magazine's Annual Contest, and New Millennium Writings' 41st and 42nd Poetry Awards. His poems have appeared or are forthcoming in The Believer, December, The Malahat Review, Notre Dame Review, Rattle, RHINO, The Southeast Review, and Subtropics, among others. His 2nd chapbook, "Secret Traits of Everyday Things," was a finalist in 2016's Annual Chapbook Contest from Encircle Publications and was published in 2017.
"I found much to admire in these submissions, but "Mt. Everest is" stood out for its imaginative achievement. It committed itself to its conceit and ran wild with it. I delighted in its surreality, its voice-y humor, and the terror, under-shadowing it all." – Judge STEPHANIE ELLIS SCHLAIFER.
2016
Fiction: "Messiah Complex" by Michael Olin-Hitt
Michael Olin-Hitt's novel The Homegoing won first place in the Somerset Awards for Literary Mixed-Genre, sponsored by Chanticleer Reviews.  In addition to his novel, he has published 13 stories in literary journals and two books of nonfiction on spirituality. He received his B.A. from Otterbein University and his Ph.D. from The Ohio State University. He is Professor of English at the University of Mount Union, where he teaches creative writing, American Literature and Native American Literature. He lives in Clinton, Ohio with his wife, Jennifer, and two children, Sam and Lydia.
"I was drawn into the story by Josh's kinetic voice and hooked by his spirited and smart digressions. But what really engaged me was the emotional complexity and the way the author carefully and subtly added so many layers. There's sadness and loss but it's met with optimism and empathy. And that's what ultimately won me over: it's bighearted and optimistic without being naive. "Struggle and beauty," says Miriam. "You don't get one without the other." That's what this story offers. Struggle and beauty and grace." – Bryan Hurt.
Poetry: "Slow Motion Landscape" by Sam Gilpin
Sam Gilpin is a poet living in Portland, OR. He is currently an MFA candidate at Vermont College of Fine Arts. His work has appeared in various undergraduate journals like Polaris and Enormous Rooms.  Follow him on Twitter @Gilp_Damaja.
"In "Slow Motion Landscape," grass is "guillotines," speech "wrens us in its folding," and sunsets "thrum."  The language is fresh and new in this sequence poem, but even more interesting is the mind behind the poem–one that both thinks and sees–"do you think we'll ever see/the relentless disguised as stillness"–this sequence poem is filled with short abstract questions and paradoxes, ones that make the reader read and re-read, think and re-think, see and see again." – Victoria Chang
2015
Judged by Sean Bernard (fiction) and Jen Hofer (poet and translator)
Fiction: "Sweeping Glass" by Matthew Di Paoli
Matthew Di Paoli received his BA at Boston College where he won the Dever Fellowship and the Cardinal Cushing Award for Creative Writing. He also earned his MFA in Fiction at Columbia University. He has been published in Neon, Carte Blanche, Black Denim Lit, Blue Penny Quarterly, Poydras Review, Pithead Chapel, Gigantic, FictionWeek Literary Review, Ascent Aspirations, Newport Review, and Post Road. Currently he's teaching Writing and Literature at Monroe College.
Poetry: "Your Place, Now" by JLSchneider
JLSchneider is a carpenter and an adjunct professor of English at a small community college in upstate New York. His poetry has appeared in Crazy River, The Taos Review, The Rhode Island Review, and Rolling Stone, among others.
2014
Judged by Scott Nadelson (fiction) and Nathan Hoks (poetry)
Fiction: "The Evaluation of Echoes" by Rob Schultz
Rob Schultz taught American literature and composition at Western Michigan University and Virginia Commonwealth University before drifting into radio and voice work. He is the author of a novel, Styll in Love (Van Neste Books), with another, "On-Air" near completion. His stories and poems have appeared in a wide range of publications, including Rattapallax and West Branch and, most recently, Blue Lake Review, Bluestem, New Plains Review and Northwind.
Poetry: "[Flight Fable]" by Anna Soteria Morrison
Anna Soteria Morrison is a writer and editor, and a member of Kelsey Street Press, a longstanding publisher of innovative writing by women. She has worked in an art museum, a microbiologist's lab, and as a peer counselor for a GLBT hotline. She and her partner live in the Santa Cruz Mountains of California.
2013
Judged by Sandra Ramos O'Briant (fiction) and Karen An-hwei Lee (poetry)
Fiction: "Carbon Copies" by Lucian Childs
Lucian Childs lives in Anchorage, Alaska where he works as a graphic designer. He received bachelor's degrees in English literature from Southern Methodist University and in architecture from the University of Texas. His short stories have appeared in a number of literary journals, including The Puritan, Quiddity, Rougarou, and Sanskrit.
Poetry: "El Pasado Convertido en Fiera" by Jonathan Greenhause
Twice nominated for the Pushcart, Jonathan Greenhause was a runner-up in the 2012 Georgetown Review Prize and is the author of a chapbook, Sebastian's Relativity (Anobium Books).  His poems have recently appeared or are forthcoming in Hawai'i Pacific Review, JAAM (NZ), Midwest Quarterly Review, Popshot (UK), and Regime (AUS), among others.
2012
Judged by Amy Newlove Schroeder, author of The Sleep Hotel, the 2009 winner of the Field Prize in Poetry.
Poetry: Nancy Hewitt, "Pressed"
2011
Judged by Lucy Corin (fiction) and Craig Santos Perez (poetry)
Fiction: "Weatherization" by Becky Margolis
Becky Margolis is a writer and teacher living in Missoula, Montana. She is an MFA candidate in the Fiction program at the University of Montana.
Poetry: "From The Sublunary Year" by Mary Ann Davis
Mary Ann Davis is a PhD Candidate in the Department of English and the Program in Gender Studies at the University of Southern California, where she's been the recipient of a Moses Poetry Award and the James Prize for Best Critical Essay. Prior to USC, she earned an MFA in poetry from the University of Michigan, where she received an Avery Hopwood Award in poetry.