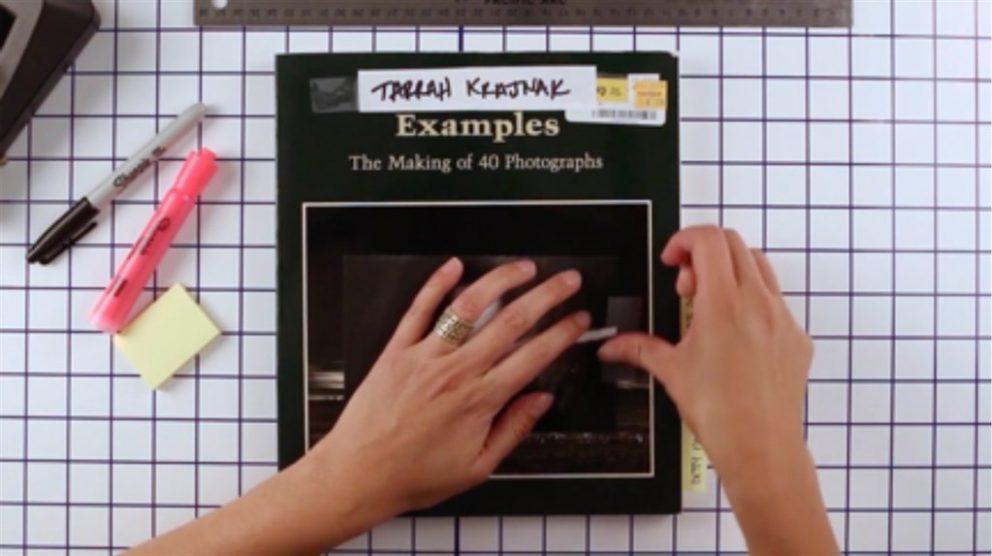 The Harris Gallery is excited to present Biomythography: Reflexive Remix featuring works by Andrea Chung, Vanessa German, Todd Gray, Tarrah Krajnak and Suné Woods.
The exhibition Biomythography: Reflexive Remix is the 6th in a series of exhibitions curated by Chris Christion and Jessica Wimbley that seek to investigate biomythography as a visual arts practice. In her seminal piece Zami: A New Spelling of My Name Audre Lorde, a self-described "black, lesbian, mother, warrior, poet," defined the term biomythography as "combining elements of history, biography and myth."
A remix is defined as a piece of media, which has been altered from its original state by adding, removing, and/or changing pieces of the item. A song, piece of artwork, book, video, or photograph can all be remixes. The only characteristic of a remix is that it appropriates and changes other materials to create something new.
Featuring the works of artists who engage in the act of remixing by fragmenting chronology, uniformity, and narrative to expose a multi-faceted, mediated, dimensional, and mutable consideration of identity and history, Biomythography: Reflexive Remix explores a style of remix known as reflexive. Defined by Eduardo Navas, the reflexive style "allegorizes and extends the aesthetic of sampling, where the remixed version challenges the 'spectacular aura' of the original and claims autonomy even when it carries the name of the original; material is added or deleted, but the original tracks are largely left intact to be recognizable."
Artists in the exhibition engage in the postmodernists' assertions of reflexive remixing within their practice through the application of collection, archiving, sourcing, collage, and assemblage, creating alternative narratives and identities based on amalgamations of found images, objects, and the insertion of the artist hand.
Andrea Chung's practice is an exploration of the relationships between materials, locations, and cultural processes. With a focus primarily on island nations in the Indian Ocean and the Caribbean Sea, Chung is interested in labor and its complicated relationships with cultures that have developed from the descendants of people who were coerced into inhospitable colonial workforces. Her work incorporates materials that are either significant to those cultures and their labor, or that signify broader themes of labor and migration.
Vanessa German is a multidisciplinary artist whose work spans across sculpture, performance, poetry, and activism. A recent recipient of the prestigious USA Fellowship, German creates elaborate and fantastical sculptures of African American figures she has crafted from baby dolls, shells, found objects, paint, wood, handmade "beads" of fabric wrapped around bits of paper….whatever she sees that speaks to her. She refers to these works as "power figures" and considers them guardians, as well as powerful statements about oppression, race relations, violence, and poverty.
Todd Gray disrupts and questions the role photography plays in the transmission of history and cultural identity. Gray's fluency in pop culture and contemporary art raise questions around the cultural merit of photography as both a personal and universal method for recording history and identity. This leads us to a more pointed critique of the corporate capitalization of black identity within popular culture. The photo work is collaged directly onto the gallery walls, colliding with drawings. Gray reframes and reveals an intimate and collective post-colonial, transatlantic memory.
Tara Krajnak uses Ansel Adams' iconic guidebook Examples: The Making of 40 Photographs as a starting point for a series of performances, experimental poetry, and re-photography. In her series made 35 years later, she inserts her body and own photographic archive over Adams' while redacting his words to reveal hidden poems and new narratives that tell the story of my most memorable photographs – some of which were shot in the same locations. As these gestures are recorded multiple times in various media, The Making of 40 Photographs becomes a performative ritual of un-making, re-writing, and re-claiming this photographic history as her own.
Suné Wood's practice examines absences and vulnerabilities within cultural and social histories. She also used microsomal sites such as family to understand larger sociological phenomenon, imperialist mechanisms, and formations of knowledge. She is interested in how language is emoted, guarded, and translated through the absence/presence of a physical body. Her work takes the form of video installations, photographs, and collage.