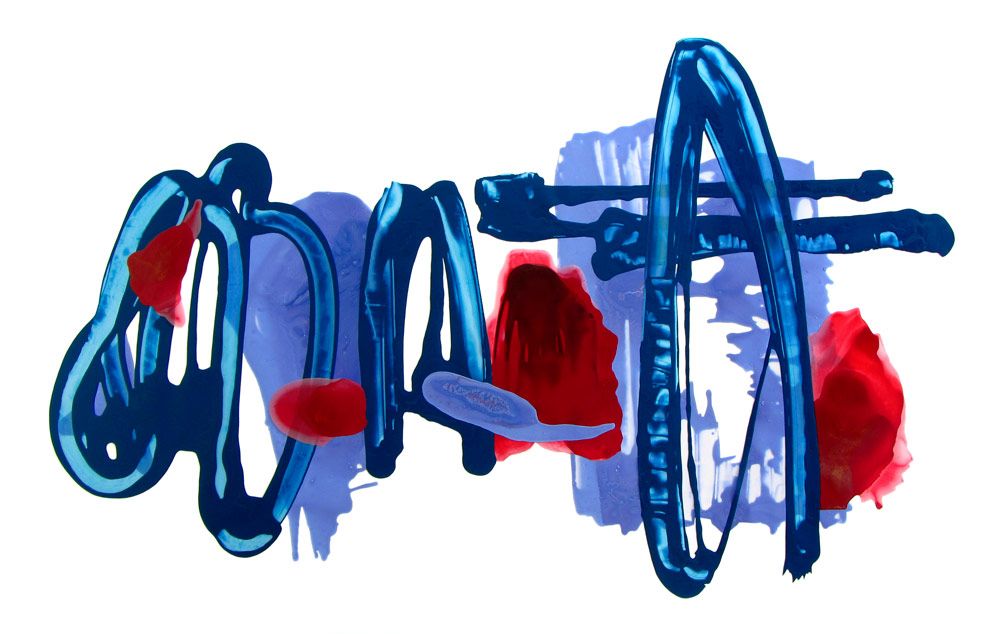 The University of La Verne's West Gallery is proud to present Colorforms, a solo exhibition of recent paintings by Megan Madzoeff, curated by Chuck Feesago.
With a delightful disregard for structural support and framework, Madoeff's works are poured pools of irregularly shaped acrylic paint. Her whimsical overlapping forms, which attach directly to the gallery wall, seem to float on an open white space. Both analytical and humorous her explorations of color and process produce complex chromatic interactions. The energetic gestures in Madoeff's blobs, swatches and drips produce a cartoony hovering sensation like a drifting cloud against a vivid sunset.
Megan Madzoeff has a BFA from Art Center College of Design in Pasadena, CA and an MFA from Claremont Graduate University in Claremont, CA. She lives and works in Los Angeles, CA.